As a smaller hospice agency, your efforts won't go unnoticed.  You can help out by; volunteering to cover a phone at lunchtime, helping out at our events, or contributing monetarily.  See below for more details.
Volunteers are critical to Hospice and Palliative Care of Chenango County. Hospice regulations require that at least five percent of our working hours come from specially trained volunteers.
Donations are sent to Hospice & Palliative Care of Chenango County and then distributed back to your loved one's community.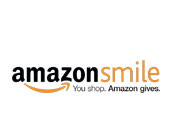 Simply click the link below, click select next to "Hospice of Chenango County Inc" and Amazon will donate a portion of all your purchases to Hospice of Chenango County.